About Off Leash K9 Training
Off Leash K9 Training is owned and operated by Nick White. Nick is a former US Marine and former US Secret Service, he currently has over 100+ locations throughout the United States. OLK9 is called upon by some of the top athletes and celebrities in the world!
Chris Darhower – Chris is the lead instructor for Harrisburg Off-Leash K9 Training. From a young age, Chris worked on horse farms and trained horses until he answered the call for the military. After 9 years in the Army including a deployment to Iraq, Chris became a municipal law enforcement officer in the state of Pennsylvania and transitioned to K9 during his tenor there. Chris and his partner, K9 Pedro were certified by the National Police Work Dog Association in basic obedience, handler protection, narcotics detection, suspect apprehension, building and article searches, and tracking. While their favorite activity was foot patrol, Chris and Pedro also participated in community events, raising drug awareness and demonstrating Pedro's awesome skillset. While training, Chris was able to work with multiple dogs of varying breeds and ages and their handlers in basic obedience and K9-related skills. Chris also attended a K9 Medic course and works with rescue animals.
Chris has three dogs at home, all of whom were rescued. He calls them his "Muttly Crew" and they are Lyra (Shepherd Mix), Bentley (Beagle Mix), and Min Pin (Miniature Pinscher). Chris lives with his family in Carlisle, PA. He continues to volunteer in his community as a Firefighter/EMT and coaches little league baseball. Chris is also an avid fisherman and loves the outdoors and nature.
Chris believes in the quote by author Dean Koontz, "Once you have had a wonderful dog, a life without one, is a life diminished." He says, "I treat dogs like I treat my daughter. I respect them. I admire them for their own unique personalities and differences. It reignites my passion to train every time I see that light bulb come on and they master a skill. The pride you see come over them and the happiness on their owner's faces. That's what this job is all about."
You can visit our YouTube Channel and watch over 1500+ before/after videos of Nick and his team's work! Off Leash K9 Training has more documented videos than any dog training business in the entire world!
Dog Obedience Training
Off Leash K9 Training is known for the high level of obedience in real world environments; however, we also specialize in behavioral modification, nosework/detection, protection, service and therapy dog certifications, and K9 tracking training! Give your dog the professional dog training he/she needs to be a happy member of your household. Create a more comfortable environment for your family with an obedient dog.
Contact us to sign up for our Dog Training Program
If you are looking to maximizing your dog's natural abilities and have an obedient pet that you can control with ease, contact Nick White, Master Dog Trainer. Your privacy and pet's issues are protected. You are offered the utmost consideration to make sure your situation with your pet/s. Expert Training for all breeds, all ages, and all issues.
Get Started with: STEP 1
Pay for your desired Training Package below
STEP 2
Click the link to schedule lessons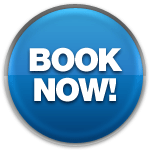 Book Appointment
***YOU MUST PAY FOR YOUR DESIRED TRAINING PACKAGE BEFORE SCHEDULING LESSONS***
**Email us at: [email protected] for more information about our Military/Emergency Services discount, and our Multiple Dog discount!